About the First & Last Brewery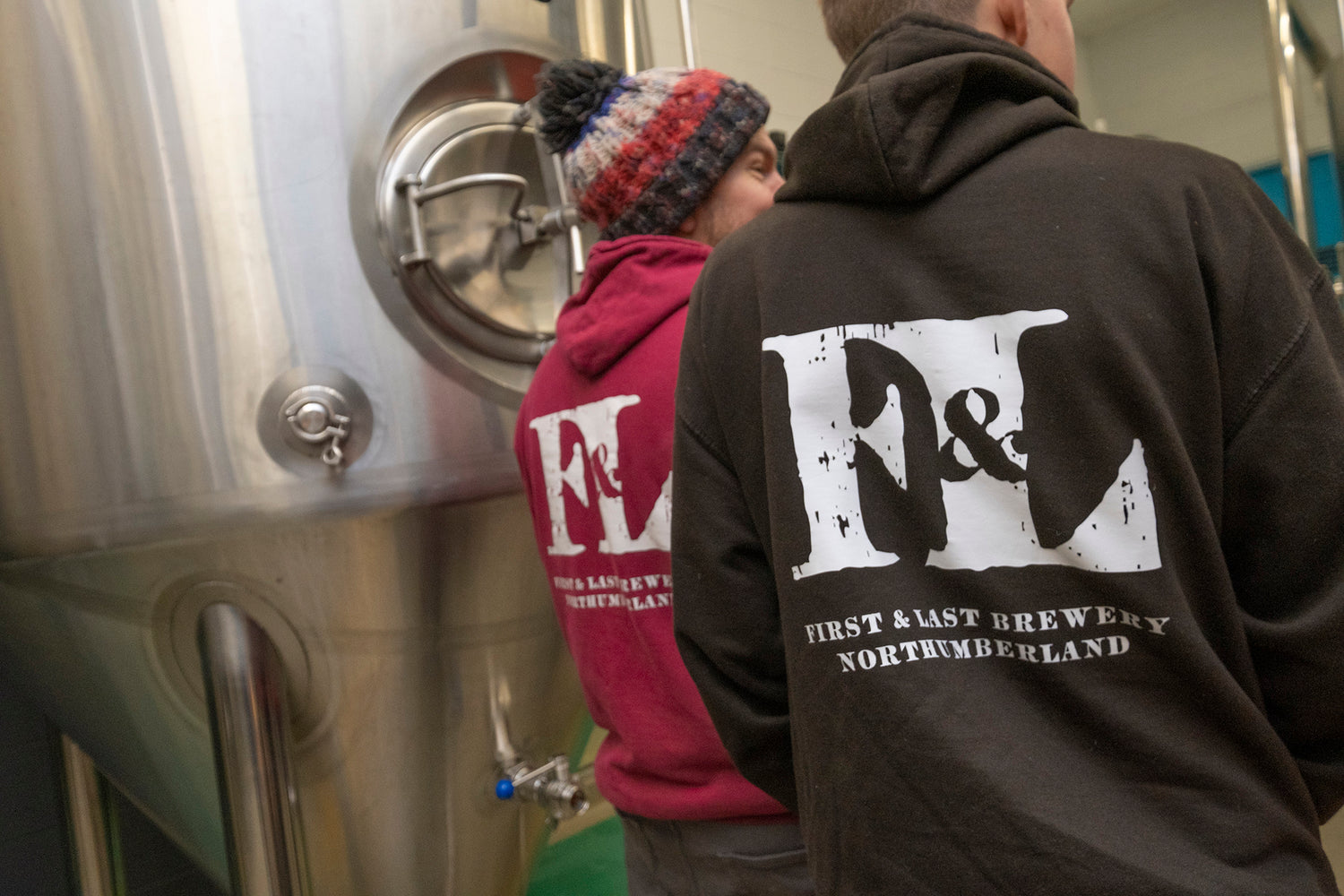 "FINELY CRAFTED BEERS FROM THE HEART OF NORTHUMBERLAND"
The First & Last Brewery was established in 2016 in Elsdon, Northumberland. In 2022 we relocated a few miles to Bellingham, where we also have our tap room. The First & Last Brewery is an award winning, family-run, microbrewery. We brew small batch cask-conditioned, canned and bottled beer. Our beers are inspired by the wild, untamed landscape and dark skies of Northumberland. 
We enjoy brewing well-balanced beers that you want to have another sip of.  In addition to our core range of pale & dark beers we use locally sourced & foraged ingredients to brew our seasonal specialty beers which offer a true taste of Northumberland. 
NORTHUMBERLAND INSPIRES US. WE'RE ALWAYS LOOKING FOR WAYS TO REDUCE OUR IMPACT ON THIS WILD LANDSCAPE AND THE WIDER ENVIRONMENT.
Green Packaging

We use recycled and recyclable packaging where possible. Last year we ditched plastic tape for our boxes and started using biodegradable tape. We also launched our new seasonal Made with Northumberland range of beers in can which have biodegradable corn starch labels.

Green Packaging

Environmental Impact

As we're a rural brewery our local treatment works is small, so we work closely with Northumbrian Water to monitor our waste water discharge to reduce our impact on the Environment. 

Environmental Impact

Powered by Nature

We crunch through a fair bit of energy heating our Hot Liquor Tank & Fermenter as well as cooling for our Fermenting Vessels. It's important to us to source this energy from renewable sources.

Powered by Nature
THE PEOPLE & COMMUNITY ARE IMPORTANT TO US. WE EDUCATE & PROMOTE & SUPPORT OTHER BUSINESSES WHERE POSSIBLE.
Local Good Causes

We support local good causes whenever possible. We brew Ratty Pale to help raise funds for the Restoring Ratty project. We make a donation to the project for every pint sold. 

Local Good Causes

Talking Beer

Highlights to our year are tasting events, brewery open days, collaborations, markets & festivals where we can get face to face to talk about beer. We think that is important. We want to share the story about the beer, tell you about what is in it, why it is different from other beers, how it is made.

Talking Beer

Support Local

We always try to support other businesses as local to the brewery as possible.  Amazon is all too easy, we use it, it's super handy, but we always try to think local before we click. At last count we source materials and services from around 18 small independent businesses and organisations within 20km of the brewery.

Support Local