Craft Beer Made With Nothumberland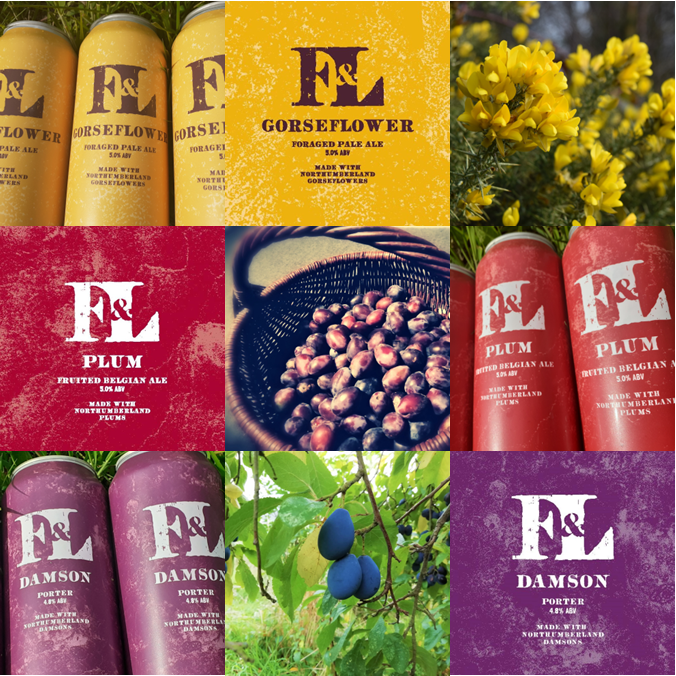 Northumberland Foraged Beers
This range of craft beers are infused with our love for Northumberland. Lockdown in 2020/21 forced many of us to slow down and to reconned with natural spaces. It proved to be the perfect opportunity for us to go back to our home brewing and country wine making roots and experiment with brewing with the fruits and flowers all around us. These beers offer a true taste of the Northumberland, each contains at least one ingredient from Northumberland which we have locally sourced or foraged ourselves. This means that they vary from year to year depending on the amount of sunlight, temperature, and rainfall we have had over the growing season. 
Brewing these beers is about challenging ourselves as brewers; working out when the best time is to pick, the best point to add them in the brewing process, the most appropriate beer style to match the ingredient to. It also means that we get to spend more time exploring rural Northumberland sourcing and picking these ingredients and reduces the environmental impact of the beer itself.
So far we have brewed; Damson / Porter, Gorseflower / Pale, Plum / Belgian, Elderflower / Kolsch, Spruce / Grisette, Elderberry / Dubbel, Hedgerow Fruit / Gose…with many more to come!
Buy Foraged Beers
SUBSCRIBE TO OUR NEWSLETTER
F&L promotions, new beers and brewery news. Directly to your inbox.